STŌK® – Social Recipe Videos
Client Profile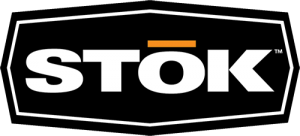 STŌK® Grills and Grill Insert System provide the ultimate grilling experience and enjoyment for its owners by greatly improving grilling performance and vastly expanding the griller's cooking capabilities. Whether looking for charcoal or gas grill, STŌK® has you covered, and is available at The Home Depot and Target.  STŌK®'s innovative, exclusive Grill Insert System allows you to change the Grill Grate to a Pizza Stone, Griddle, Vegetable Tray or any other STŌK® Grill Insert.
Problem
The folks at STŌK® needed a way to showcase their fleet of grills and the many inserts that can be used to cook practically anything.  At the same time they needed to be bold, and show off the products in a way that made customers' mouths water over the delicious dishes they might prepare – make them want it.  They needed the videos to scream energy and excitement.  They also wanted each setup to look and feel different and unique – more than just burgers and hot dogs.  
Solution
Over the course of 3 days we set up at model home that offered a diversity of locations.  From the kitchen, to the backyard, to the deck and driveway, we bounced around making that house look like 7 or 8 different places.  We brought on a killer food stylist to whip up incredible dishes that screamed, "eat me!"  We filmed actors preparing each recipe, and edited the footage together with cool graphics and fun music, inspiring people to cook outside and think beyond the burger.
The Bclip Advantage
Beautiful and diverse food styling

Creating multiple scenes from one location

High volume in limited time frame